The Day By Day team are thrilled to announce
Day By Day Staking
– a native platform where DBD holders can stake their DBD.
The Staking solution is the first product in InsureFi – Day By Day's decentralised insurance platform for real world assets. This will benefit Day By Day NFT insurance policy creators by providing extra income percentage from premiums paid by those using the policy.
Insurance Policy NFTs will also be able to be minted at a discount for any wallet holding or staking DBD.
Earning $DBD
Currently, Day By Day asset register users can earn DBD for adding assets and proof of ownership (invoices, receipts, photographs etc.) to their profiles. Once 500 DBD have been earned, they can be withdrawn and traded on DEXs and CEXs on the Polygon Blockchain.
However, now DBD holders can stake their DBD and earn extra DBD as a type of interest at https://stake.daybyday.io
There are 3 tiers for staking DBD:
Staking for 30 days will earn holder 15% APY
Staking for 60 days will earn holders 45% APY
Staking for 90 days will earn holders 70% APY
For every staked DBD – stakers will receive an sDBD token to symbolise the amount they have staked.
The platform currently requires a minimum of 250 DBD to stake, and a maximum of 10,000 DBD per staking transaction.
For those who would rather not wait to register assets, you can buy DBD tokens on Bitmart – a centralised exchange based in the Cayman Islands. Or you can swap any other Polygon token for DBD on QuickSwap.
The current viable pairs on Quickswap are
Promotion
Day By Day are currently running a promotion over the month of May to win a share of 5000 extra DBD on top of your staking amount. To enter, simply stake your $DBD and 20 random wallets will be chosen to share the reward. Be in it to win it!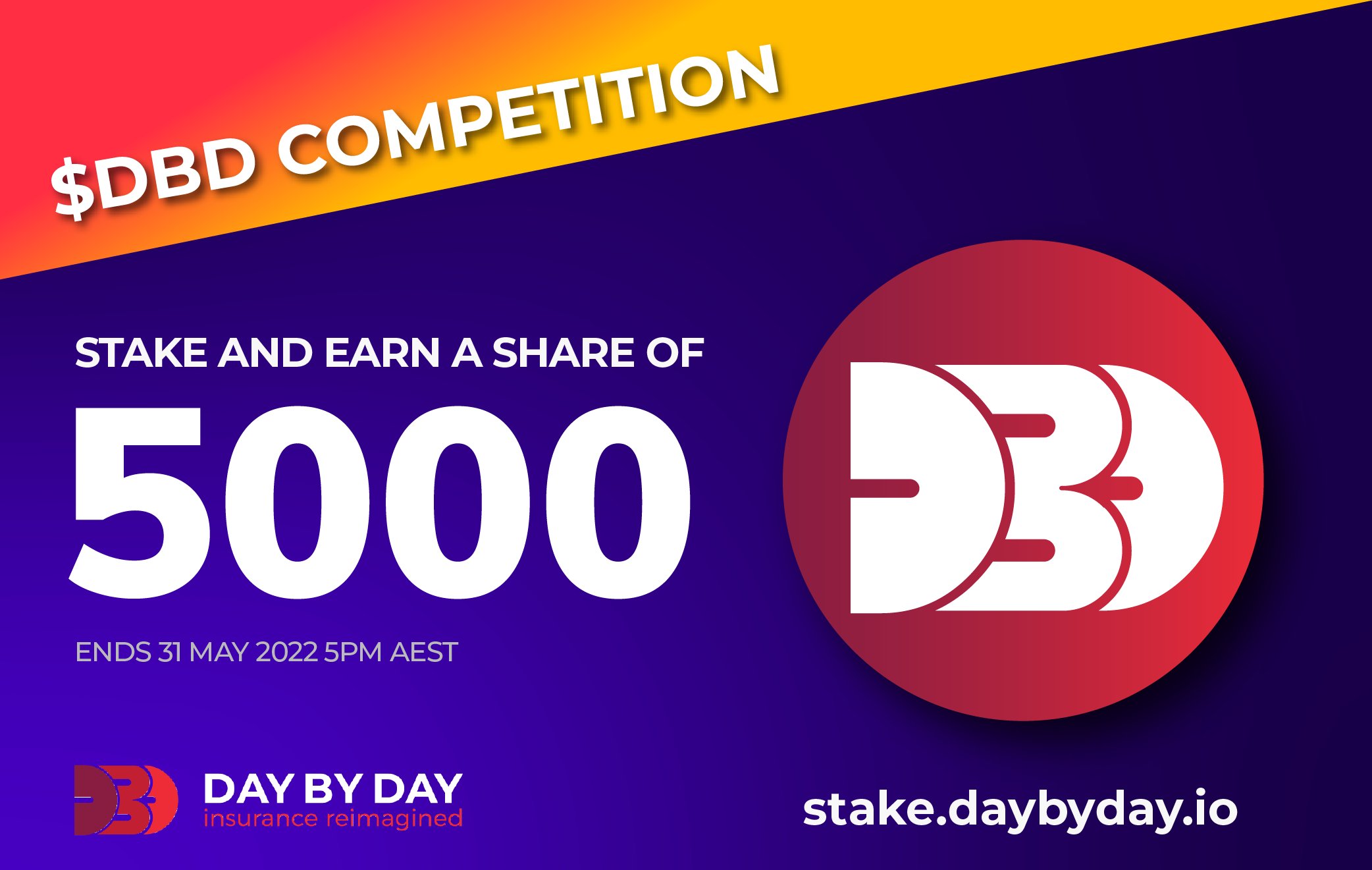 Stay tuned for updates on the next phase of InsureFi where you can create your own NFT insurance policies to be used by insurance seekers and earn a passive income.